OK, well… I was scrolling through my reader the other day, and I came across a pretty interesting travel bucket list. To be honest, I heard about quite a few exotic places I had no idea even existed! The post got me thinking – I didn't have a bucket list of my own!
Now for me, making a travel bucket list would be useless. Why? I want to go EVERYWHERE that's why. So what if I haven't heard of the place? I'm pretty sure it was an adventure for me! Instead, I decided to make an 'adventure' bucket list to narrow the list down a bit. I guess, once I've posted this particular post, if I ever do get a chance to tick the activity off my bucket list, I'll simply write a post on the activity too and include the link down below. OK then… Here goes nothing!
1. Parasailing in Goa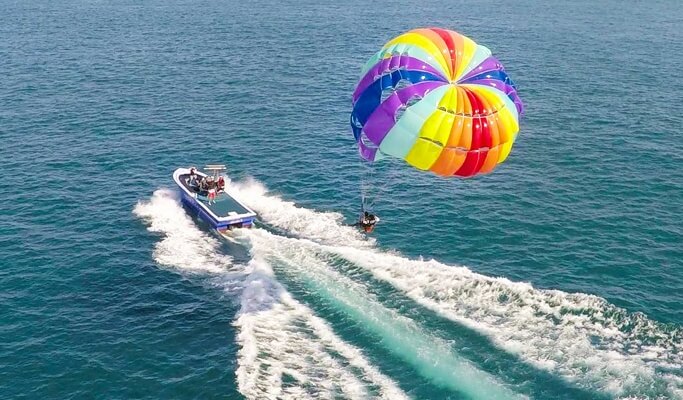 So, there happens to be a story behind this particular wish of mine. I was eight when I went to Goa for a vacation with my family and a group of my dad's friends. We were staying there for an entire week and planned to do all the water activities available. To cut things short, the day before we had our scheduled parasailing activity, I ate too much (in my defense, the food was simply delicious!) Anyway, as we were on the boat in the middle of the ocean, I started feeling queasy. One by one, all my friends went up into the sky, and came back with a gigantic smile, but when my turn finally came, I just couldn't do it. Ever since, I've been teased for chickening out at the last moment. Every time we meet up, my friends go on and on about how beautiful the sea looked from up in the sky, and every time I think how stupid I had been to have those extra servings. That's why, one day, I plan on parasailing in Goa and making sure that I never missed any part of the 'Goa-experience'.
2. Bungee jumping in Nepal

The story behind this wish is honestly kinda silly. I used to have a fear of heights and used to be scared to even look out the window in a high-rise building. Anyway, my aunt went to Tatopani, a place near Kathmandu in Nepal and went bungee jumping. According to her, it was the best experience of her life. Ever since, I've wanted to experience the blood rush to my ears as I plunge to my death (Haha). On the bright side, I am no longer scared of heights. Somehow, this wish made me make an effort to overcome my fear, and soon, I realized that I could look down from the top of the Empire State Building without wanting to throw up (yay!).
3. Scuba Diving in the Great Barrier Reef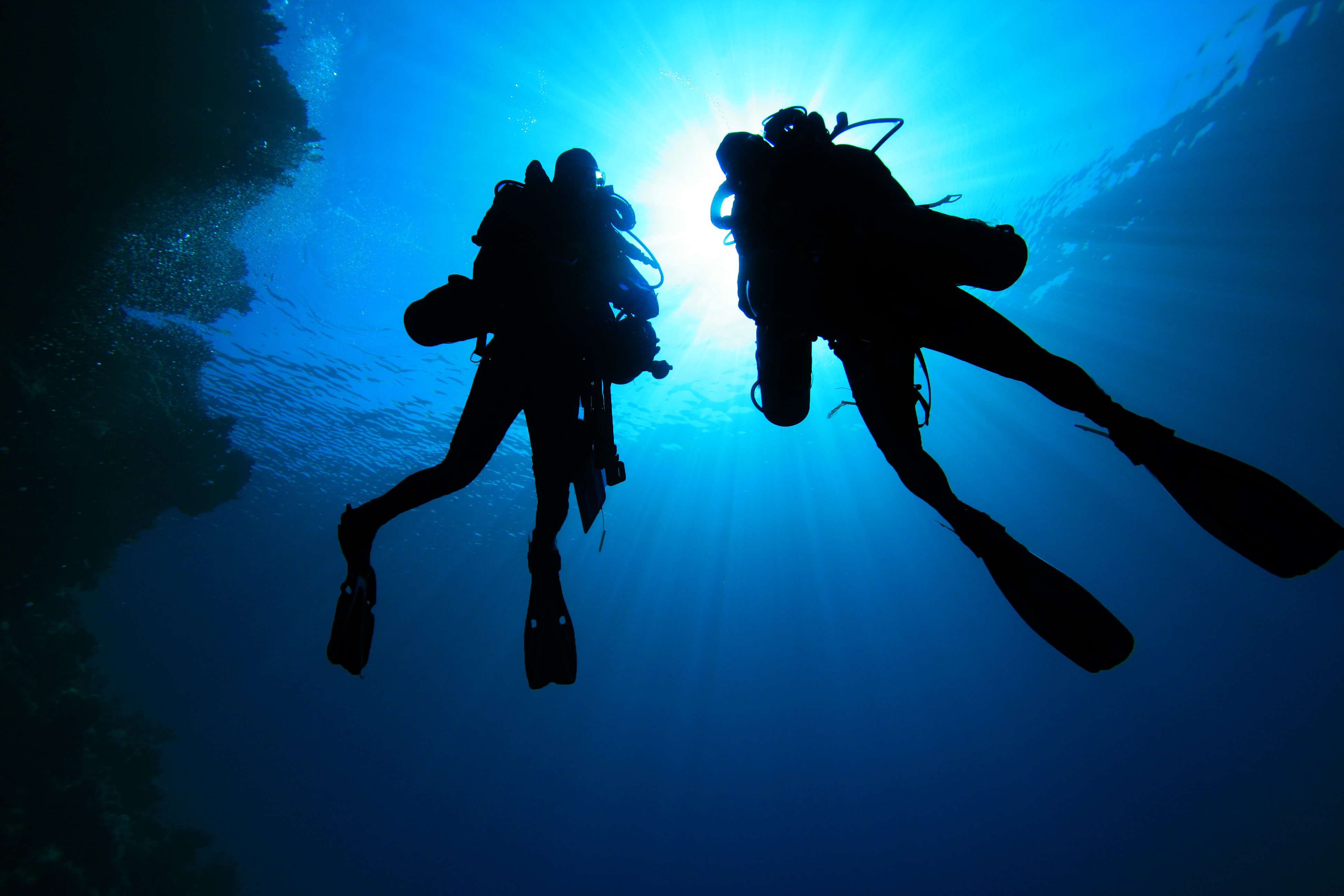 Well, I've already been scuba diving in the Great Barrier Reef. Well then, why is it still on my bucket list? What happened was, there was this scuba diving course in Cairns that I signed up for. It was a series of training sessions and finally, if you were able to accomplish all the goals and successfully come out alive, you'd be certified a professional scuba diver (like with a certificate, badge and all). Anyway, I'd gotten through all the underwater sessions except two. Unfortunately during the second last trip, I went in a little too deep. This caused my ears to suddenly pop, even though I'd remembered to equalize them. So it goes without saying that after I resurfaced, I had one hell of an ear ache . What sucked even further, was that I couldn't numb the pain by taking any painkillers because my instructor refused to take a medicated minor underwater. So there I was, stuck on the boat in my wet diving suit, as I waited for the other divers to resurface. I never did become a professional scuba diver, but I'm hell-bent on going back and becoming one.
4. Paragliding in Rio de Janeiro

I've never been to Rio and neither have I ever been paragliding. The only reason I ever want to go paragliding in Rio are these 2 – my favorite character from a drama series went and Blu, the bird from the movie went. So Callie from the Fosters goes to Mexico as a spur of the moment kinda thing and has the time of her life while paragliding with her best friend. Blu, on the other hand, is a bird who can't fly and finds himself paragliding in Rio. I've seen quite a few movies based in Rio, and almost all of them show para-gliders circling around the statue of Christ the Redeemer. I guess if it's so popular, I might as well try it out myself!
5. Riding each Roller Coaster in 6 Flags

Once again, my aunt has a major role to play in this particular wish. My aunt and uncle are the "adventure of people" of the family ( at least they were before they decided to have kids ). So, when we used to live in San Diego, they would often take the five-hour drive up to Valencia (6 flags) for the weekend. Each time they tell me the wonderful stories of the place, it makes me wanna go and have my own stories as well. I used to be terrified of roller coasters (like, even the baby ones at Disneyland would make me wanna run and hide), but I eventually overcame my fear by repeatedly going on the rides. All I wanna do now, is go to the place that actually made me fall in love with roller coasters in the first place (and hopefully live to talk about my experiences).
6. Camp Under the Northern Lights

Just to let you know, northern lights are very unpredictable. I used to know what caused them, but now I don't, so I can't tell you (sorry?). Anyhow, I went to Alaska 3 or 4 years ago. We went during September, so we still had sunlight. We had this entire overnight trip planned out so that we could camp under and see the mesmerizing northern lights. Despite the deadly cold and God-knows-what insects, we set up camp and waited for the northern lights. Yep, you guessed it – it was a no-show. All that effort for nothing! It just so happens, that the very next year, my parents took a cruise to Alaska. And guess what? They had a perfect camp night under the northern lights! I'd be lying if I said I wasn't jealous of them. Here they are, with wonderful memories of the lights and innumerable pictures, and here I was, with the pathetic memory of shivering in a tent in Alaska. I feel cheated since I was the one who wanted to see the lights sooooo bad. Anyway, I've got an entire life ahead of me and I'm sure I'll check this off my list someday.
7. Swimming in the Dead Sea

I love swimming. It is the one sport I haven't given up on. I've been swimming since I was two years old, thanks to my dad. Being surrounded by water always has a calming effect on me. This point may not be relevant at all, but believe me it is – I hate geography. I am sorry geologists, but to me, your subject makes no sense at all. How is this related to my wish to go swimming in the Dead Sea? Here's how – the Dead Sea has been mentioned in each and every geography book I have ever owned. It is the only sea which I have ever remembered the name and existence of. Due to this reason, it holds a special place in my heart and so I would like to one day swim in it. Also, how cool is the fact that I could be reading a book while floating in it, or better yet, be writing a post about it while inside it!!?
8. Cliff Jumping in Hawaii

I was like seven years old when I went on a trip to Hawaii. I don't remember much except being constantly surrounded by flower garlands and always having sand in my crocs. One incident I clearly remember though, is while I waited outside the van with my elder brother near a beach while my parents were looking for my younger brother (he'd somehow managed to wander off once again). At first, I didn't realize what was happening. A group of people had lined up on a cliff. Suddenly, one after the other, they started flipping off of the cliff and jumping into the water which was nearly 60 feet down below. I considered them all dead. That is, until they emerged with a gigantic grin plastered on their face. They seemed so confident and happy, that I wished to be like them too. Of course, my parents just laughed me off when I asked them if I could jump off a cliff too and said that I was wayyy too young. Now, that I'm not exactly that young, and have some jumping experience, I want to go to Hawaii and experience the feeling that those people that day had.
9. Hiking Mt. Vesuvius

The story of Pompeii has always fascinated me. I first came across its story from this book series I read as a child : 'The Magic Tree House'. Anyway, once I read about it, I became obsessed. It became my dream to visit the ruins of Pompeii. I've been to Hawaii and I faintly remember visiting the volcano Mauna Loa. I couldn't believe I was finally getting to look at a real active volcano. My trip to Hawaii just made me await the day I visited Pompeii even more. I guess hiking along Mt. Vesuvius has been my dream since the day I set down that Magic Tree House book. I can't wait to visit it one day. I hope it's everything I imagined it would be.
10. Skiing in Switzerland

I'm not exactly a snow person. I'd rather be sprawled on the beach with a nice cool drink in one hand and a book in the other than be shivering to death (or losing any toes because of frostbite, may I add). Anyway, last year I made plans with my friends to go skiing. As luck would have it, it didn't snow enough for us to go skiing near the hotel we'd booked. As a result, we had to drop the plan and go hiking instead. Later on this year, I made plans with my uncle to skiing in Switzerland. Once again, something happened and all our tickets got cancelled. Now that my skiing plans have been cancelled twice, the activity somehow seems more appealing (I'm losing it, I know). It's like something's stopping me from skiing. It sounds crazy, but it's like I've now made up my mind – I wanna go skiing in Switzerland. Why Switzerland? Well because a little chocolate never hurt anyone.
Well I guess this is it then…The ten things that I hope I get a chance to do at least once in my lifetime!
– Just Another Magical Soul